Every day, you and I are bombarded by information – so much so, that many of us are on information overload. We are constantly looking at our phones, seeing news on the TV along with the constant chatter, can become a dull roar as your brain tries to filter out what you need to know, and what you don't.
According to Business Insider – The latest statistics from Apple say that the average iPhone user
unlocks their phone 80 times per day!!! The Android users were confirmed to unlock and use their phone 76 times per day.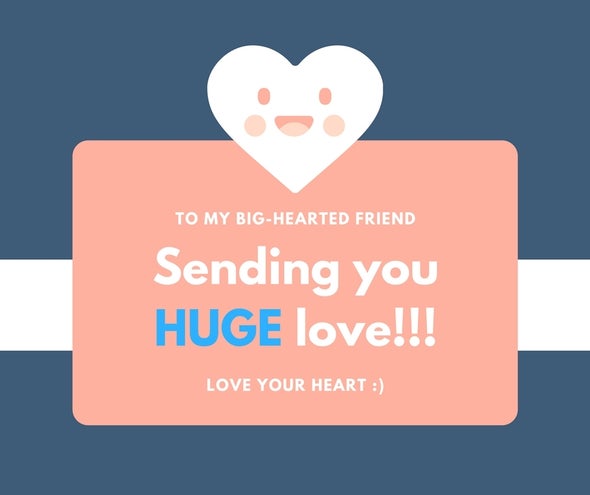 To say that many of us are addicted to our phones is an understatement. But what's more concerning to me is not the
USE
of the phone, but what we are actually addicted to which is what's
BEHIND
the phone which is – you guessed it – information. Information of any kind including Facebook, Twitter, Instagram and all the other social media that keeps our eyes and ears glued to our phones.
The daily consumption of all of this information has a price and the price is twofold:
The

LACK

of communication with actual

,

around you (including those you love) and

A complete

DISCONNECT

from the most important part of you – your

HEART!
I am a big-hearted person, so much so that I am basing my whole career on what my heart is telling me to do – even if it may seem illogical. If you are like me, you may have been going along through life, mildly discontented with your work but keeping up appearances and then
WHAM
! Something happens that makes you stop everything. It could be a death in the family, a loss of a pet or loss of a job – whatever it is, it's a loss and not a loss you can ignore.
I recently had a couple of losses, not just one (yes, they can come more than one at a time) and that is when I was
FORCED
to do the unthinkable –
STOP
. Just stop and think about where I was going, what I was doing and was I really happy. That's when I realized that I had lost touch with the most important part of me, my heart. I had lost what made me happy and I had settled for convenience and comfort, because going after what truly made me happy was going to be hard.
They say that all things happen for a reason and instead of dwelling on the losses, I choose to believe that this was something that was meant to happen at this season in my life, and that there is a definite reason that I changed direction.
If you have ever woken up and realized that you hate where you live, you can't stand your job or boss and you aren't doing what you really want to do in life – it's time to

STOP

and make a change. So many of us have gotten so very far away from where we

TRULY WANT TO BE

and what we

TRULY WANT TO DO

. It's time to turn the ship around (you know – the one that you command called your life) and start steering it towards a place you will be happy.
I for one, am sailing my ship into totally unfamiliar winds, but I know that I am following my heart and intuition both of which are connected to my soul so how can I go wrong? The answer is, I can't and neither can you. All you have to do is think about what you truly want in your life, they could be things like:
Starting your own business,

Living in a different location,

Being with other people (spouse, lover, friends, creating a better network of colleagues etc.)
Anything is possible, you can make changes to every single part of your life or just one slice of it. The only goal is that you are happy.
You don't want to be that person on your death bed wishing you had done something different when you have the chance right now to make those kind of changes to your life. All you need to do is
LISTEN AND FOLLOW YOUR HEART.
To find out more about the upcoming Connecticut Retreat click
here.